Beasley's Big Band is a group of musicians dedicated to playing great big band jazz and having fun at the same time.  We are dedicated to preserving a "classic" big band style made popular in the 1940's, 50's, and 60's.  We especially strive to honor the legacy of the Count Basie Orchestra. 
Founded in 1991, Beasley's Big Band has played many different venues for a variety of audiences, ranging from corporate parties and ballroom dances to intimate club dates and charity functions.  
Follow us on Facebook, Instagram, or sign up for our email updates.
The name of our band comes from Chuck Beasley, who was the band's leader, lead alto sax player, and chief musical arranger.  The band's classic big band sound can be attributed to Chuck, who arranged the majority of the songs the band plays.  
Born and raised in North Minneapolis, Chuck played in big bands professionally after leaving the Air Force at the end World War II.  He was also an experienced music educator with over 20 years of teaching experience.  He received his Bachelor's and Master's degrees in music from the University of Minnesota.   
Even though we lost Chuck to cancer several years ago, his legacy lives on through his music and his joyous spirit that drives the culture of the band to this day.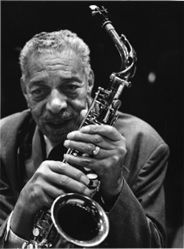 Just how big is Beasley's Big Band?

We're a 18 piece collection of people who love to play swing.  From front to back:
5 saxophones: 2 altos, 2 tenors, and 1 baritone
4 trombones
4 trumpets
4 rhythm: drums, bass, guitar, piano
1 vocalist
Compared with typical pop music today, we're huge.  But from the 1920's to the early 1950's, this was how popular music was performed.  We strive produce that same, authentic, and instantly recognizable sound.
Beasley's Big Band Members Emeritus 
Sax 
Glen Gruye RIP  2012 
Charles Beasley RIP  2010 
Harry Ballard RIP  2011 
Jeri Zwack RIP  2017 
George Ross RIP 
Mark Gladding 
Warren Wiese 
Greg Bannister 
Doug Svendsen 
Mike Svendsen 
Bone 
Ray Peterson RIP  2003 
Tim Domka 
Trumpet 
Bill "Froggy" Halgren RIP 
Stuart Lane 
Eric Moonen 
Larry Foyen 
Dave Mantini 
Jason Karsten 
Jeff Rudoy 
Mel Carter RIP  2017 
Dave Haberman 
Nicole Young 
Peter Elliot 
Peter Davis 
Leo Fine RIP 2021
Tim Meyer 
Drums 
Glenn Martin RIP 
Ryan Abrahamson 
Bass 
Rodger Bartlett RIP  2011 
John Kaplan 
Maureen Williamson Schwartz 
Mark Browning Milner 
Carl Priest 
Piano 
Art Weflen RIP   2003 
Bill Karnik RIP   2009 
Vocals 
Christine Rosholt RIP  2011 
Barbara Joyce 
Rochelle Randy-Larson